Towing & Roadside Assistance
Most trusted towing and roadside service in downstate Illinois. With over 1,500 5-star reviews, customers rely on Tatman's Towing Service for their towing, roadside assistance and accident recovery needs. Proudly serving Champaign, Urbana, Savoy, Rantoul, Mahomet and surrounding areas!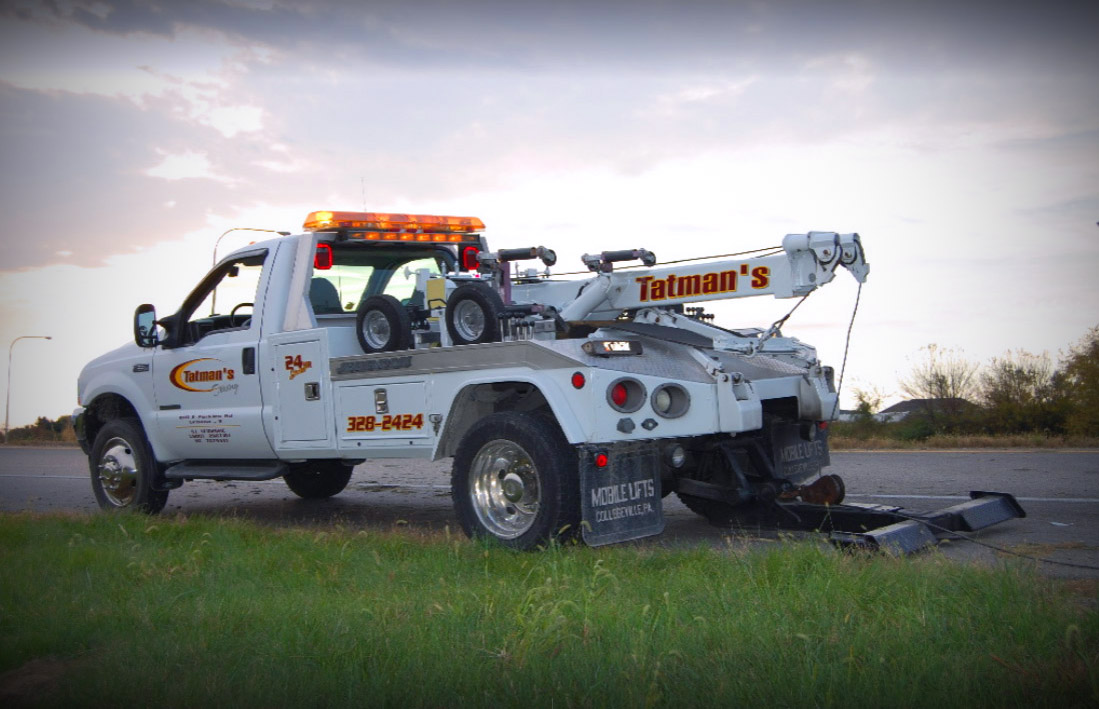 "Sam P and another driver whose name I didn't get pulled my car out of a ditch off the interstate after I slid on ice and towed it back to the lot. Sam was extremely professional and explained the entire process and what needed to happen. I was still quite a ways from my destination and he even recommended a local hotel for me to contact. Very grateful for Tatman's and Sam's assistance to get me safe and retrieve my car!" - Kristen D.
"My Jeep's battery was completely dead. I received excellent service and care from Michael Grice today. He arrived within 30 mins, was very polite and professional, and took great care of my car in a timely fashion. He was great to talk to, too! You can't go wrong with this company! Highly recommended! Thank you, Michael!"  - Ritu J.
"Perfect service. Brandon was prompt, respectful, knowledgeable, and friendly. My car wouldn't even reverse properly to get access to the front, and without hesitation he gave me a push. In a moment where I was already stressed, he eased my mind. Will gladly recommend to friends!" - BeJuan F.
"Thought I needed a tow, but actually needed to learn that resetting my 'Push to Start' button would enable my Subaru to start (along with the battery pack jump provided). Battery terminals needed a good brushing. Hood latch needed some WD-40. Everything was put straight in short order. Very professional service. Thank you." - Bob W.
"I got locked out of my car just a few days before I was about to leave college campus for winter break. Michael Grice and Jerad came by after I called, they were very understanding of my situation. They helped me unlock my car and get my keys in hardly any time, and didn't even scratch any paint from the doors! Great experience overall and brightened up my day. Thanks Mike and Jerad!" - Nate C.
"Great towing company. I ran my car off the road in the snow and needed to be winched out of the ditch. Brandon Arnold from Tatman's showed up and was very helpful. Did a great job of hooking my car without damaging anything and getting me back on the road." - Warren T.
"Sam couldn't have been nicer or more helpful. He jumped my car, made sure I got to the battery store, and even walked in and let them know what was going on with my car. Would definitely call Tatman's again." - TAngela B.
"Michael Grice came to unlock my car at the Champaign County Fairgrounds on 2/13/2023. Didn't take him long to get it unlocked and have me back on my way. He had excellent customer service and knew what he was doing." - Trina J.
"We asked for towing because of a blown tired, but the technician said it would be quicker and cheaper to change the tire for us, which he did. On top of that, he let my kids watch and learn and explained what he was doing! Very friendly, quick, professional, helpful." - Sara Y.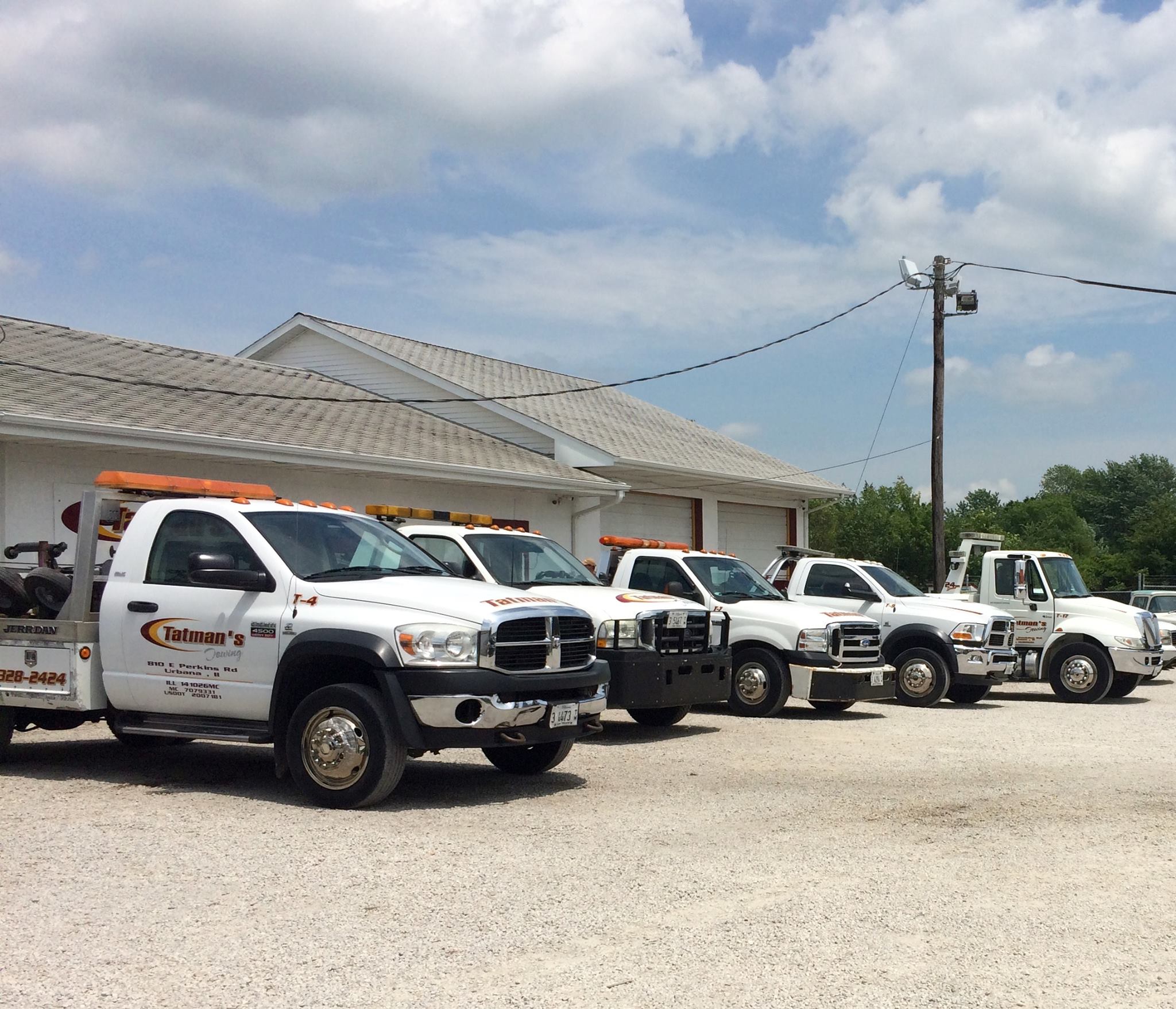 Accidents and breakdowns are stressful for everyone.  That's why we go out of our way to help make this process as easy possible for our customers. We pride ourselves on delivering a level of service that exceeds expectations.
Tatman's Towing has had the privilege to serve the Champaign - Urbana community for over 30 years. Our owner, Jim Hampton, believes that integrity, honesty and superior customer service are the keys to long term success. Learn more about Tatman's Towing and our commitment to delivering the highest quality of service.