Towing & Roadside Assistance
Most trusted towing and roadside service in downstate Illinois. With over 1,000 5-star reviews, customers rely on Tatman's Towing Service for their towing, roadside assistance and accident recovery needs. Proudly serving Champaign, Urbana, Savoy, Rantoul, Mahomet and surrounding areas!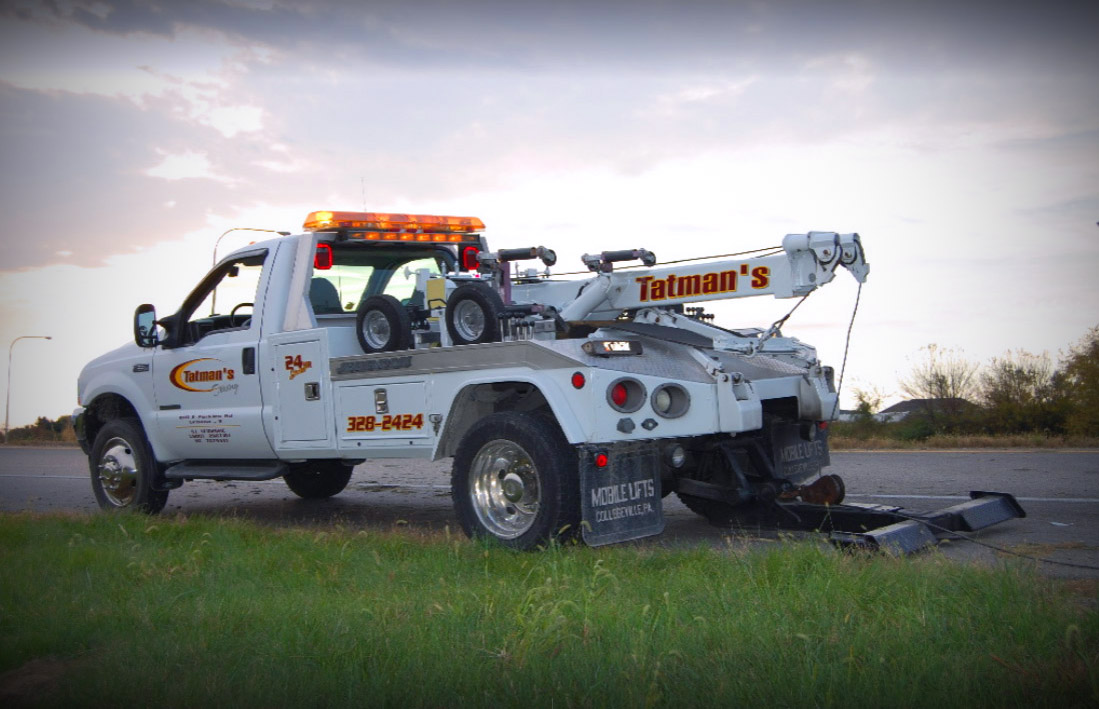 "Tatman's Towing is quite simply the best towing service I've ever used. Art McCulley, the tow driver, arrived on time, answered all of my questions thoroughly, loaded my vehicle safely and professionally (I've hired *professional car haulers* who weren't as careful as Art was), and delivered it to the repair shop promptly. I recommend Tatman's Towing with no reservations whatsoever. Ask for Art!"  - Erik J.
"My towing specialist was Brandon Long. He towed me over 40 miles and let me ride with him in his truck. He is really fun to talk to, and set up my car onto his towing apparatus very quickly. Super awesome service that I needed when I was in a jam. Stranded on the side of the highway late at night. Really an awesome guy! Thanks so much for your help!" - James R.
"Great service! I have used them twice through my roadside assistance provider. Once, I locked myself out, the other time was a mechanical issue. Both drivers (Art and Cody) were great and answered all the questions I had. I also talked to Jim after the towing incident, who was incredibly helpful." - Evan N.
"Just had Rich McCool come and help my husband's car's battery get recharged. He did an excellent job, explained every step of the process, did a thorough, careful job and gave us great follow-up advice on how to make sure the battery got fully recharged. A great experience and a wonderful person!" - Jennifer B.
"I accidentally killed my battery (new car with auto lights), and called up AAA for a jump. Cody got to my car way faster than the estimate, ran some tests to make sure that it was indeed the battery, and jumped it with a nice little pack--very handy, given that I was in a parking lot with no way to attach jumper cables! Cody was extremely helpful and nice to talk to; I even got his business card in case I needed some help in the future. Thanks a lot!" - Ben K.
"Brandon Long did a fantastic job with our lock out service. Very fast and professional did a great job didn't scratch our paint. Will definitely use Tatmans again because of him" - Josh C.
"Had some a power steering fluid issue and Cody Fessler came to the rescue. This smart young man was able to get our van towed quickly and efficiently. He even took the time to show us some of the more interesting features of the truck. Thanks Cody for your hard work and efficient work. We will use Tatman's towing again!" - Tad B.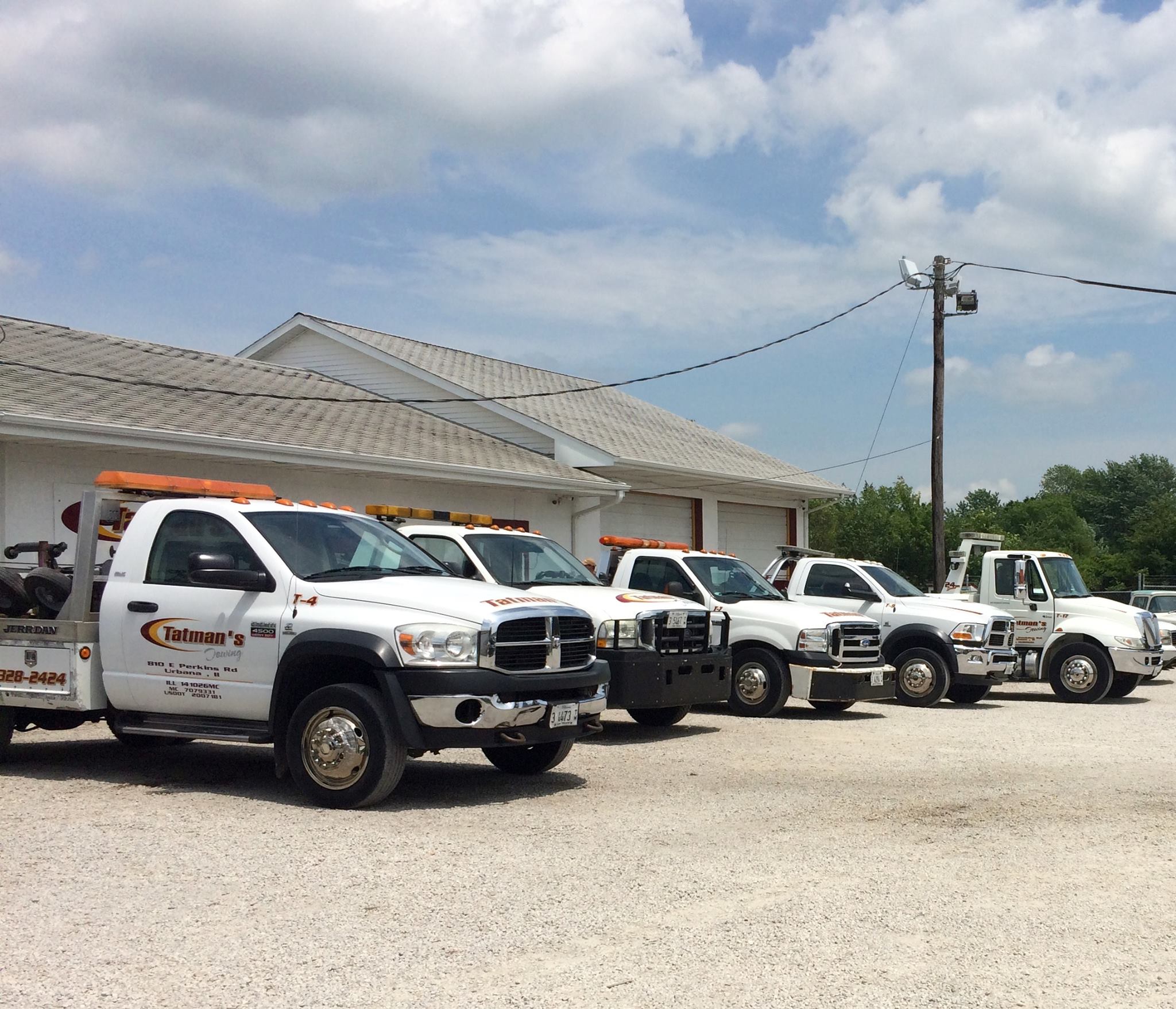 Accidents and breakdowns are stressful for everyone.  That's why we go out of our way to help make this process as easy possible for our customers. We pride ourselves on delivering a level of service that exceeds expectations.
Tatman's Towing has had the privilege to serve the Champaign - Urbana community for over 30 years. Our owner, Jim Hampton, believes that integrity, honesty and superior customer service are the keys to long term success. Learn more about Tatman's Towing and our commitment to delivering the highest quality of service.